---
ABOUT
The CultureMap Tastemaker Awards is our annual celebration of the top talent in Dallas-Fort Worth's restaurant and bar communities, as selected by their peers. Our mission is to shine a spotlight on the people making the local restaurant scene special and honor their innovation, energy, and creativity.

Join us August 19 at Fashion Industry Gallery (F.I.G.) for our signature in-person tasting event and awards ceremony, hosted by Dallas comedian CJ Starr. We'll celebrate all of the nominees and unveil the winners, and you'll sample bites and sip specialty drinks along the way.

Get to know all of the nominees in a special editorial series leading up to the event, then join us August 19 as we toast the Tastemakers.

CultureMap Tastemaker Awards
August 19, 2021
GA 7 pm | VIP 6 pm
Fashion Industry Gallery
---
ABOUT
The CultureMap Tastemaker Awards is our annual celebration of the top talent in Dallas-Fort Worth's restaurant and bar communities, as selected by their peers. Our mission is to shine a spotlight on the people making the local restaurant scene special and honor their innovation, energy, and creativity.

Join us August 19 at Fashion Industry Gallery (F.I.G.) for our signature in-person tasting event and awards ceremony, hosted by Dallas comedian CJ Starr. We'll celebrate all of the nominees and unveil the winners, and you'll sample bites and sip specialty drinks along the way.

Get to know all of the nominees in a special editorial series leading up to the event, then join us August 19 as we toast the Tastemakers.

CultureMap Tastemaker Awards
August 19, 2021
GA 7 pm | VIP 6 pm
Fashion Industry Gallery
EVENT MAP
1. Dahlia Bar & Bistro
Pepper & Garlic Shrimp
Red pepper flake, aleppo pepper, garlic cream sauce, grilled baguette.

Peri Peri Chicken
Airline chicken breast, peri peri sauce, saffron potato puree.

2. Molino Oloyo
Tamal Duo
With green duroc pork, summer vegetables, and salsa Macha.

3. Tulum
Frijol con Puerco
Traditional Yucatan dish with ramen noodles, pork, beans, habanero xni-pek, corn tostada.

Chicken Lettuce Wraps
Minced chicken breast, water chestnut, snow peas, carrot, lettuce cups.

4. Wok Star
House-made Pork Wonton
Scallion, spicy Sichuan chili sauce.

5. Okaeri Café
Dry Curry Spaghetti
Japanese dry curry roux simmered with ground beef and diced onions; served on a bed of spaghetti noodles, topped with an onsen tamago (hot spring egg).

Potato Salad
Japanese-style creamy potato salad freshly made to perfection.
6. Meridian
Heirloom Tomato Agnolotti
Burrata filling, roasted tomato chutney, summer brodo.

7. Jaxon - Texas Kitchen & Beer Garden
Wagyu Sliders
American cheese, pickle, onion, Jaxon sauce.

8. Marugame Udon
Beef Udon
Udon noodles served with sweet and savory beef in our signature kake soup.

9. 97 West
Smoked Suckling Pig
Roasted corn relish, apple cider reduction, crispy skin, and micro cilantro.

10. Backyard at Hotel Drover
Smoked Pheasant and Goat Cheese Grits
With an elderberry marmalade.

11. Bobbers Burgers
Dole Whip
Vegan soft serve with pineapple compote.

12. Saint Ann's
Slipper Lobster
Texas fried, okonomiyaki, spiced aioli, benne, sweet soy.

13. Cafe Modern
Garlic Ginger Steak
Chili orange noodles, cilantro mint vinaigrette.
14. Haywire
Route 66 Pecan Pie
Local pecans, cinnamon roll crust, Balcones Texas Whiskey caramel sauce.

15. Bar None
House-made Secret Seasoned Chips

16. Rise & Thyme
Chicken Salad on Toast
With thyme, walnuts, and lemon aioli.

17. Asador
Charred Corn Succotash
Pickled cabbage, Brussels sprouts, roasted poblano, Texas bourbon cream.

18. Mendocino Farms
"Not So Fried" Chicken
Shaved, roasted chicken breast topped with Mendo's krispies, herb aioli, mustard pickle slaw, tomatoes, pickled red onions on ciabatta.

19. Empire Baking Company
Chris' Seeded Sourdough and Raisin Pecan Crisps

20. Café Herrera
Barbacoa Empanadas
With black mole and avocado mousse.*

21. Omni Dallas
Assorted Cheese Bites
Dahlia Bar & Bistro
Dallas Nominee
Bar of the Year
Tulum
Dallas Nominee
Chef of the Year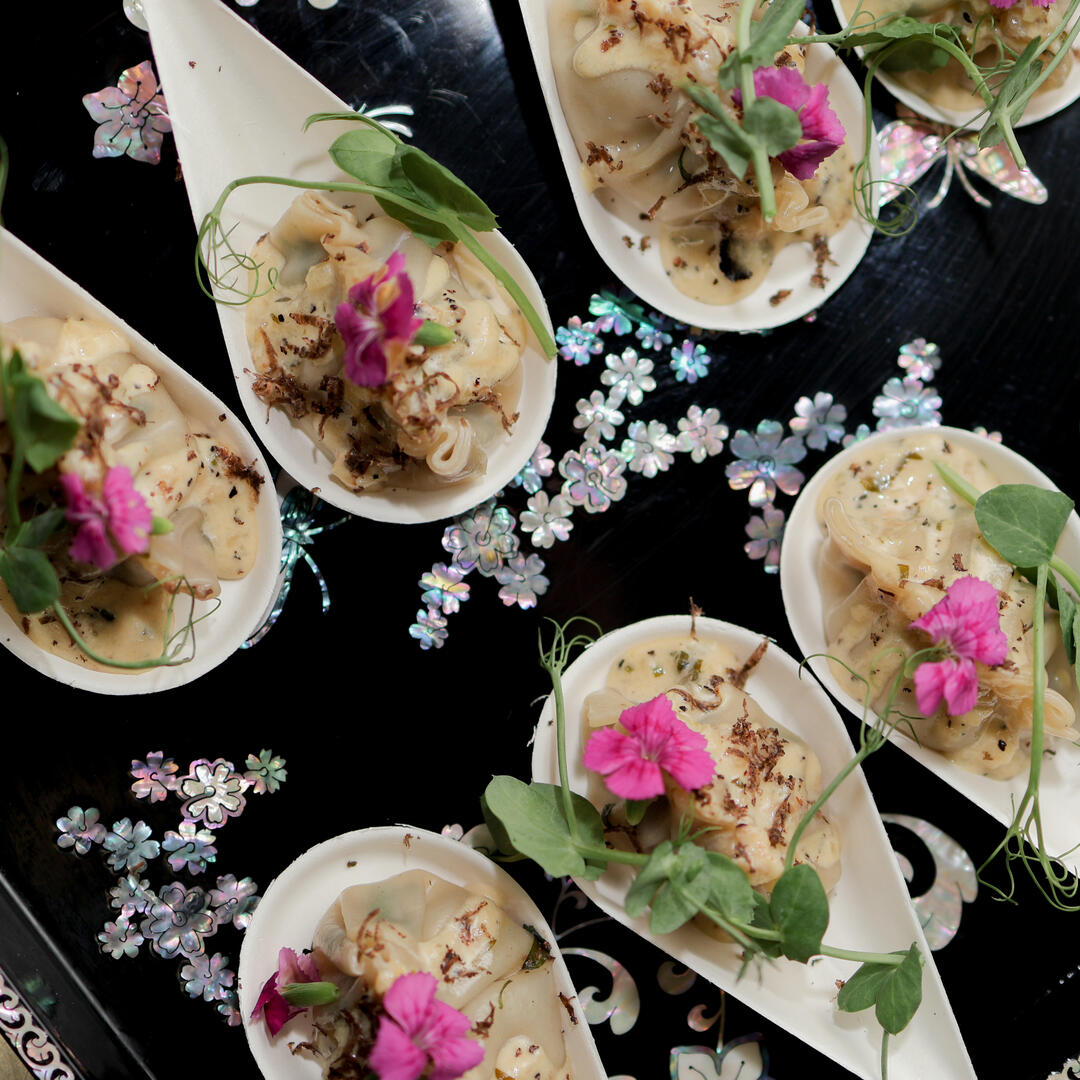 Wok Star
Dallas Nominee
Best New Restaurant
Mendocino Farms
Dallas Nominee
Neighborhood Restaurant of the Year
Empire Baking Company
Dallas Nominee
Pastry Chef of the Year
Asador
Dallas Nominee
Chef of the Year
BarNone
Dallas Nominee
Bar of the Year
Maragame Udon
Dallas Nominee
Best New Restaurant
97 West
Fort Worth Nominee
Chef of the Year*
Meridian
Dallas Nominee
Best New Resturant, Chef of the Year
Cafe Modern
Fort Worth Nominee
Restaurant of the Year, Chef of the Year
Molino Olōyō
Dallas Nominee
Rising Star Chef of the Year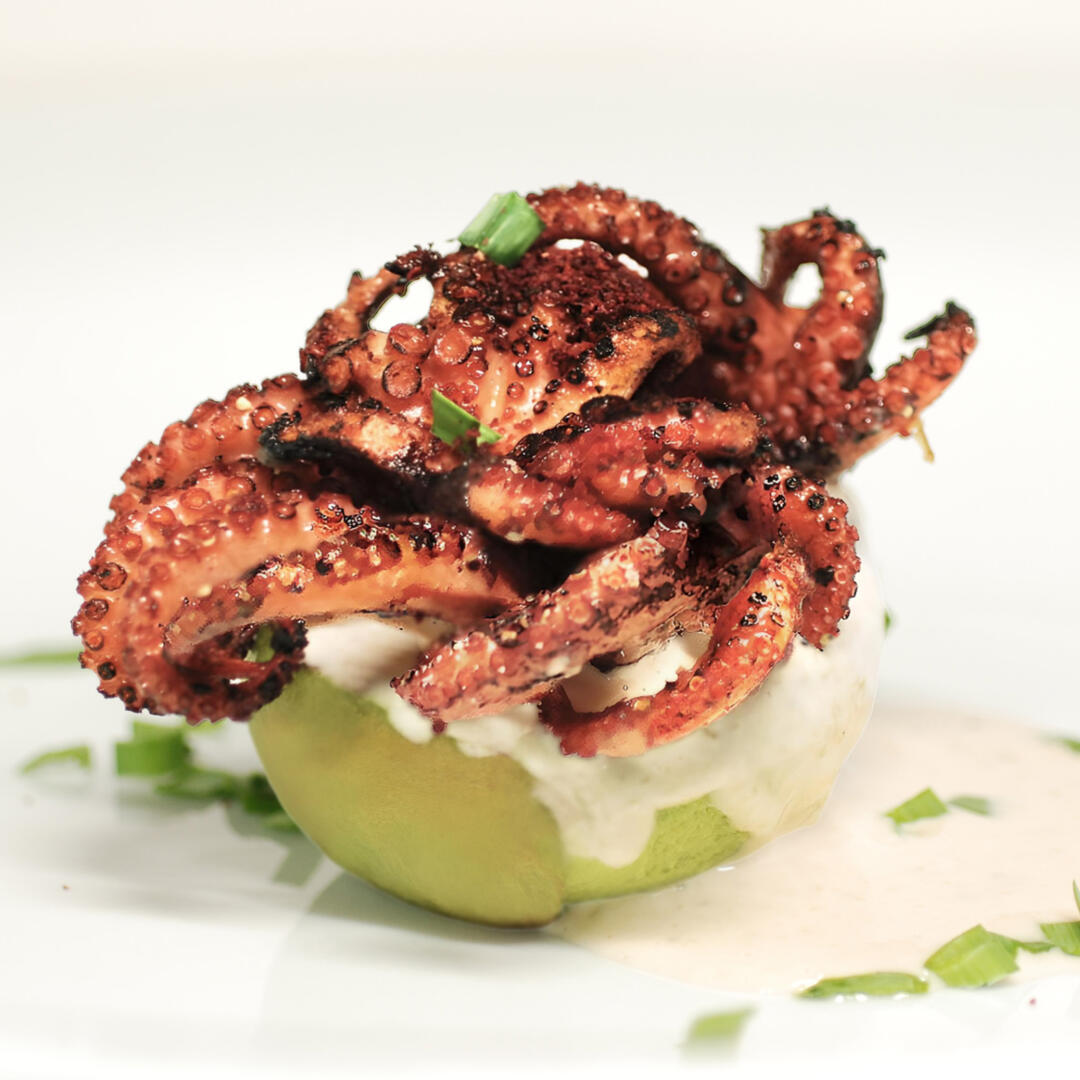 Okaeri Cafe
Dallas Nominee
Best Ghost Kitchen
Saint Ann's
Dallas Nominee
Neighborhood Restaurant of the Year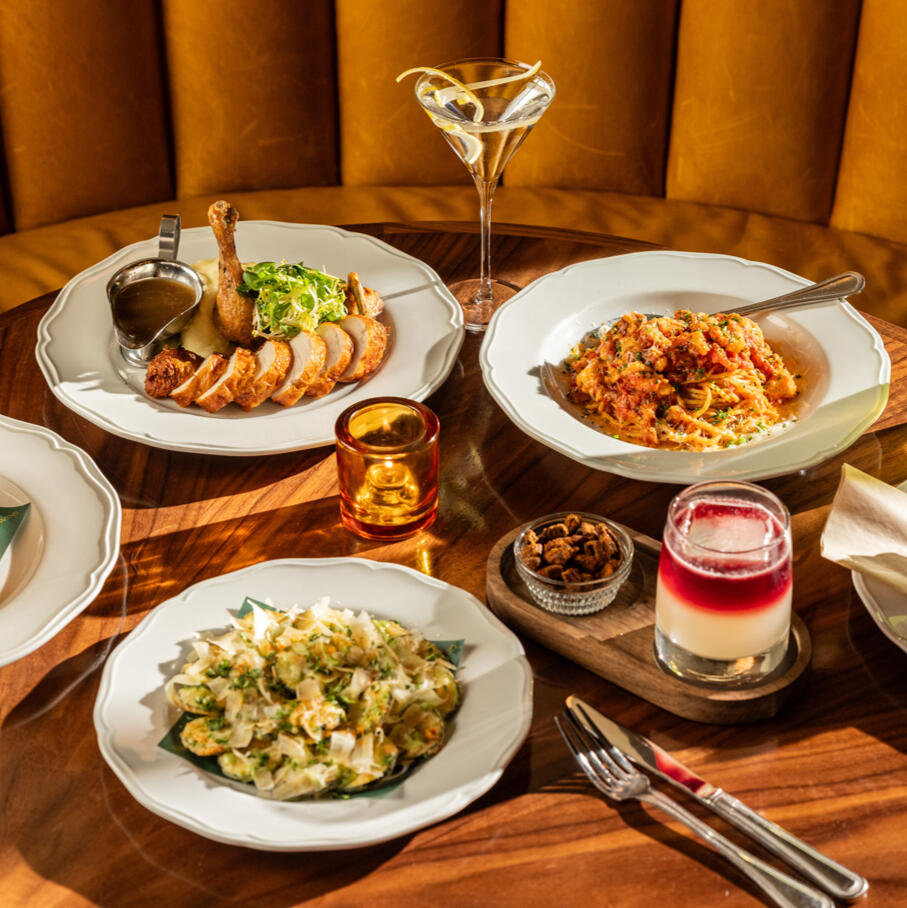 Haywire
Dallas Nominee
Restaurant of the Year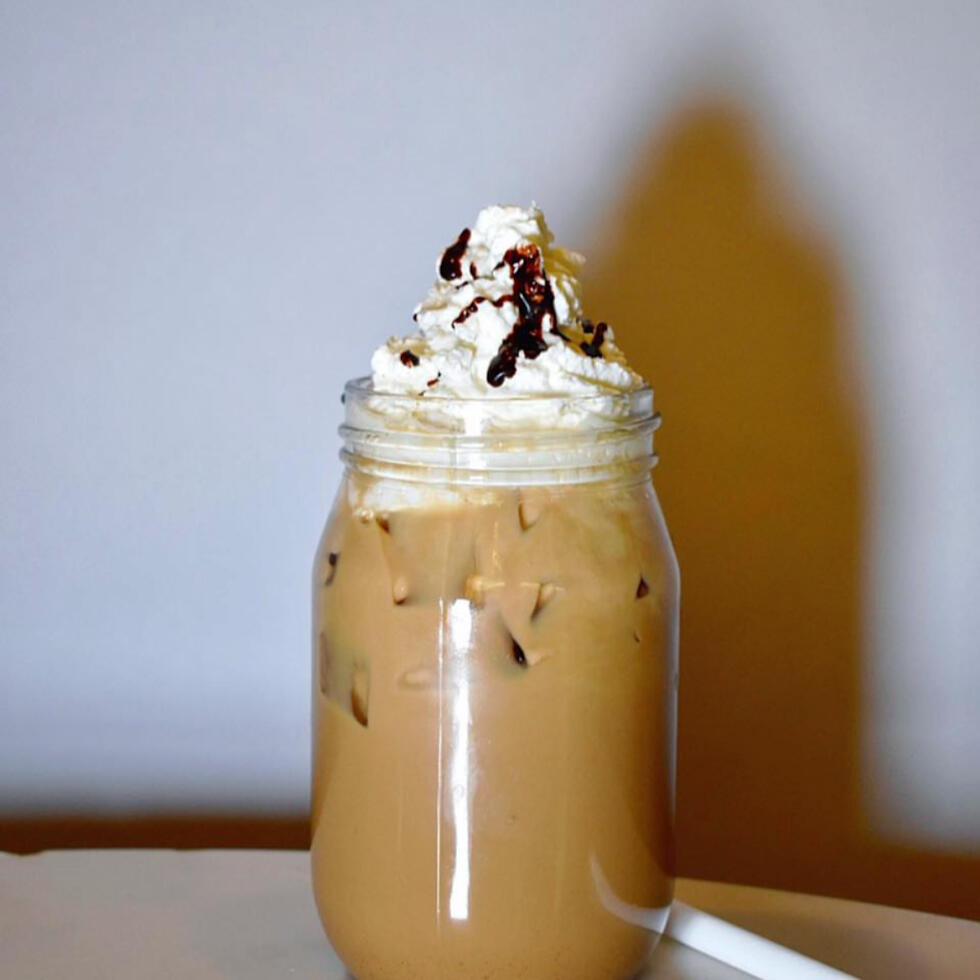 Bobbers Burgers
Dallas Nominee
Rising Star Chef of the Year
Jaxon Texas Kitchen & Beer Garden
Dallas Nominee
Best New Restaurant
Rise & Thyme
Dallas Nominee
Best New Restaurant
The Omni Dallas
Dallas Nominee
Chef of the Year
Cafe Herrera
Dallas Nominee
Rising Star Chef of the Year
NOMINEES
DALLAS
RESTAURANT OF THE YEAR
Commons Club
Ellen's
Fearing's
Haywire
Hudson House
Jose
Ngon Vietnamese Kitchen
Nori Handroll Bar
Oishii
Slow Bone BBQ

CHEF OF THE YEAR
Matt Balke - Encina
Junior Borges - Meridian
Erik Carlson - Omni Dallas
Tiffany Derry - Roots Southern Table
Joe Graffeo - Asador
Uno Immanivong - Red Stix
Jose Meza - Tulum
Afifa Nayeb - Ame
Jimmy Park - Shoyo
Nikky Phinyawatana - Asian Mint

RISING STAR CHEF OF THE YEAR
Michael Bott - Ferris Wheeler's
Christian Bosquez - Cafe Herrera
Randall Braud - Barcelona Wine Bar
Miguel Cauich - Al Biernat's
Aaron Collins - Cafe Momentum
Waddell Hodges - Bobber's Burgers
Nick Hurry - Paradiso
Olivia Lopez - Molino Olōyō
Yia Medina - Eataly
Carol Nguyen - Ngon Vietnamese

BAR OF THE YEAR
Atlas
BarNone
Cosmo's
Dahlia Bar & Bistro
Libertine
Midnight Rambler
Peak Inn
Punch Bowl Social
Thunderbird Station
Whippersnapper

BARTENDER OF THE YEAR
Ricky Cleva - Alice
Jacob Crews - Tiny Victories
Maylee Gray - Sky Creek Kitchen & Bar
George Kaiho - Jettison
Perla Lozano - Barcadia
Adam Mercado - Billy Can Can
Liz Mitchell - Thunderbird Station
Heather Poile - Lounge Here
Hector Santana - Yellow Rosa

WINE PROGRAM OF THE YEAR
Barcelona Wine Bar
Burgundy Swine
Elm & Good
Fearing's
Gemma
Knife
Nick & Sam's
Postino
Trova Wine + Market
Veritas Wine Room

PASTRY CHEF OF THE YEAR
Jacquelynn Beckman - Mansion on Turtle Creek
Chris Cutshall - Empire Baking
Tracy German - Cake Bar
Clyde Greenhouse - Kessler Baking Studio
Amy La Rue - Carte Blanche
Stephanie Leichtle-Chalklen - Kuluntu Bakery
Zachary Manasan - Good Graces
Corey Thomson - Fearing's
Stephanie Vivino - Trova Wine + Market
Mark Yim - Cremcritto's

NEIGHBORHOOD RESTAURANT OF THE YEAR
Edoko Omakase
Frankie's
Gold Rush Cafe
Mendocino Farms
Modern Market
Numero 28
Saint Ann's
Si Tapas
Stirr
Whistle Britches

BEST NEW RESTAURANT
Ame
Anju
Belse Vegan
Encina
Elm & Good
Hawthorn
Hai Di Lao Hot Pot
Jaxon
Krio
Lucky's Hot Chicken
Manpuku
Marugame Udon
Meridian
Monarch
Rise & Thyme
Wok Star Chinese

BEST GHOST KITCHEN
Fuku - David Chang
George Lopez Tacos
Guy Fieri's Flavortown
MeMee's Wings
Okaeri Cafe
Provecho Pollos - Jose
Secret Sauce BBQ - City Works
TLC Vegan Kitchen
Wow Bao - Revolving Kitchen
World Pizza Party - Revolving Kitchen

HERO AWARD
Meaders Ozarow - Empire Baking
FORT WORTH
RESTAURANT OF THE YEAR
Black Cat Pizza
Cafe Modern
Dayne's Craft Barbecue
Hatsuyuki Handroll Bar
Lili's Bistro
Mariachi's Dine-in
My Lan
Wabi House
Wild Acre Brewing
Wishbone & Flynt

CHEF OF THE YEAR
Felipe Armenta - Tavern, Towne Grill
Chetra Chau - Chetra's Kitchen
Mistee Moon - Nood Food
Jett Mora - Cafe Modern
Grant Morgan - 97 West
Denise Shavandy - American Revelry
Victor Villareal - La Onda
Derrick Walker - Smoke-A-Holics
Patrick Whitfield - Ella B's

BAR OF THE YEAR
Backyard at Hotel Drover
Bowlounge
Magnolia Wine Bar
Maple Branch Craft Brewery
Neutral Ground Brewing Co
Nickel City
Sidesaddle Saloon
38 & Vine
Trinity College Irish Pub
Tulips

BEST NEW RESTAURANT
Carpenter's Cafe
DeLucca Gaucho Pizza
Il Modo
La Onda
Maria's Mexican Kitchen
97 West Kitchen & Bar
Provender Hall
Tinie's

HERO AWARD
Jon Bonnell - Waters
JUDGES
Teresa Gubbins
Senior Editor, CultureMap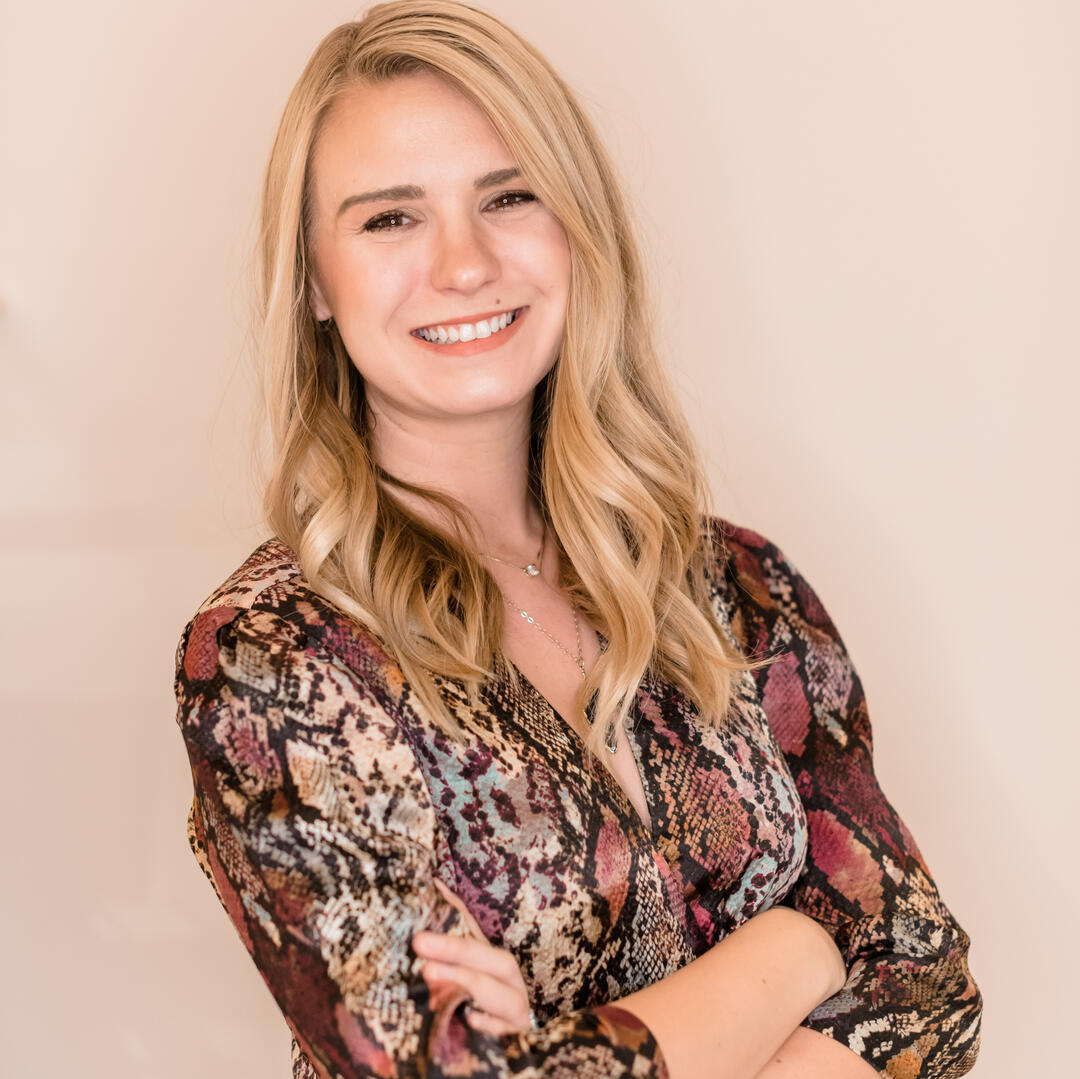 Chas Martin
Owner, The Charles

2020 Restaurant of the Year
Toby Archibald
Chef

2020 Rising Star Chef of the Year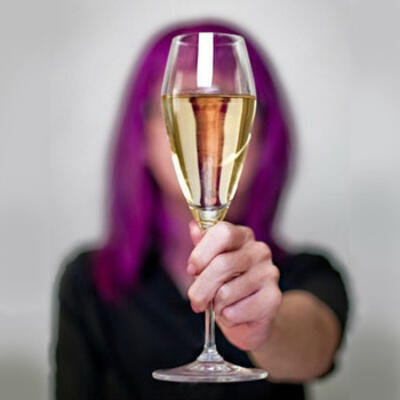 Gavin Secchi
Founder and Brewmaster, 3 Nations Brewing

2020 Brewery of the Year
Diana Zamora
Chef and Owner, Nena Postreria

2020 Pastry Chef of the Year
Josh Hendrix
General Manager, Parliament

2020 Bartender of the Year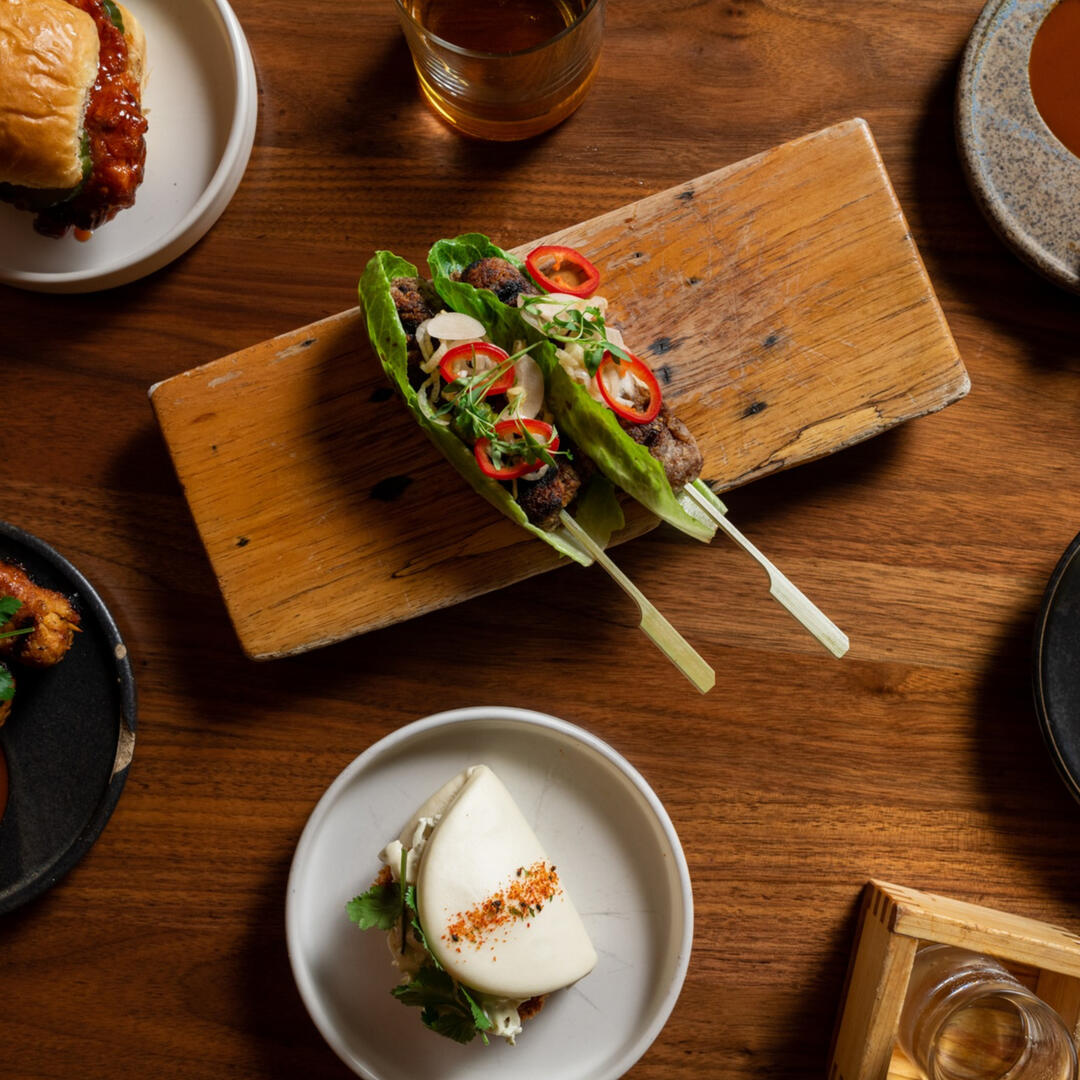 Jacob Tindall
Partner, 5G Studio Collaborative

2020 Hero Award
Lisa Stroup
Food and Beverage Professional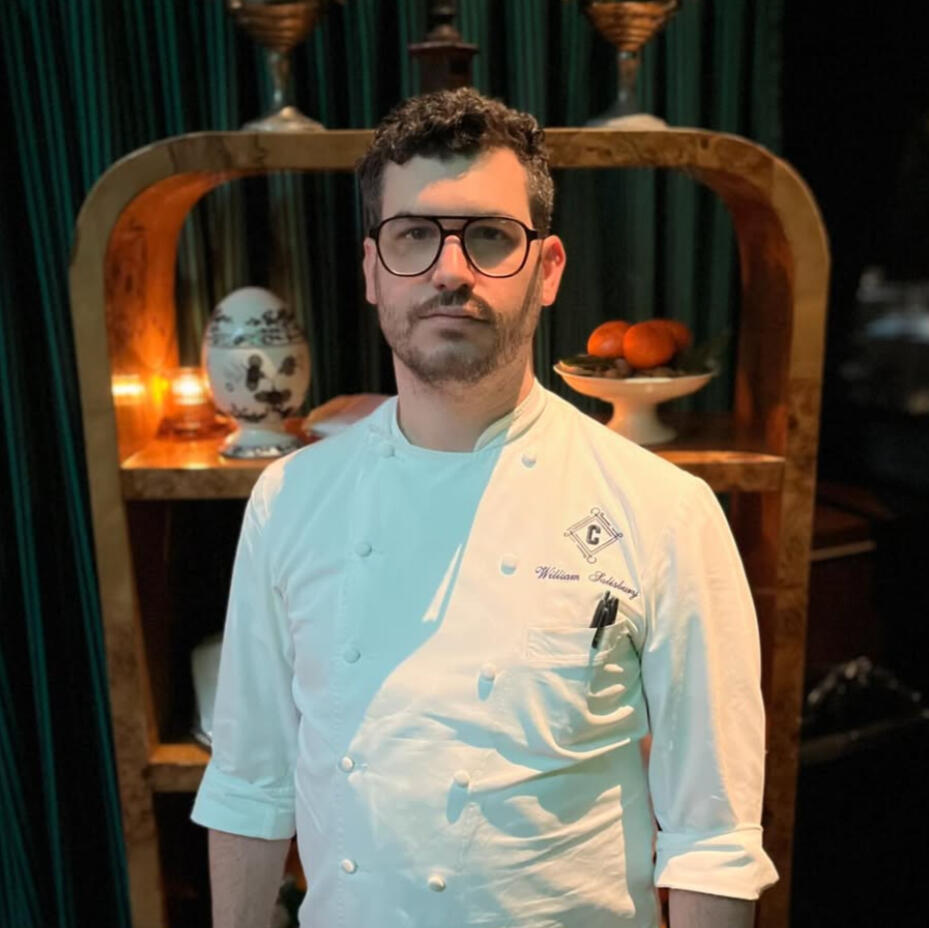 Marc Ramirez
Founder, Barmoire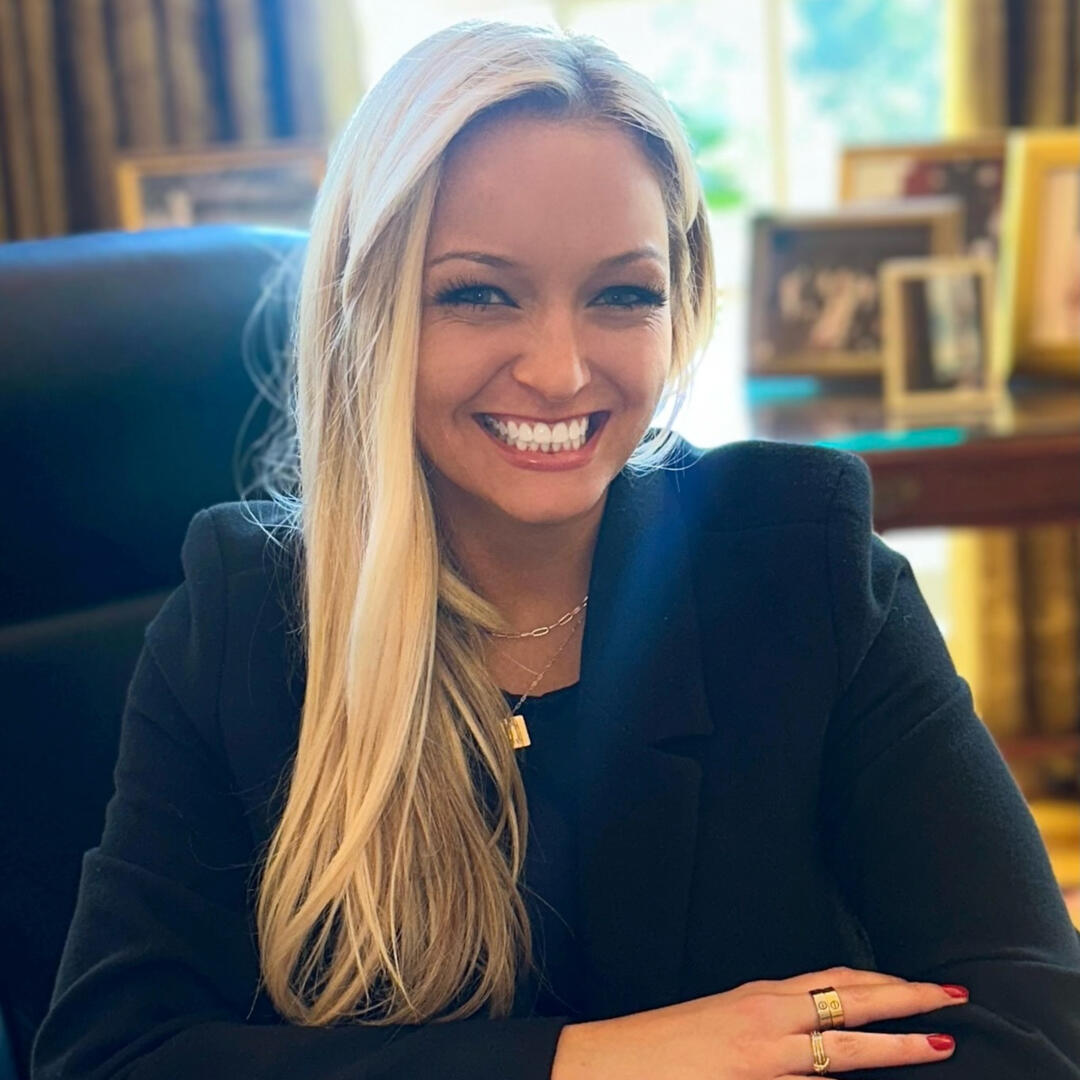 Kim Pham
Founder, Kimmy Eats
Fabian Hernandez
General Manager of Oishii and Certified Sommelier
Jamil Bata
Founder, Bata Eats
Vu Ly
Founder, Asian Grub in DFDUB
Stephan Courseau
Owner, Georgie By Curtis Stone

2020 Best New Restaurant
Janice Provost
Owner, Parigi Dallas

2020 Best Neighborhood Restaurant
Alex Gonzalez
Dallas Food Writer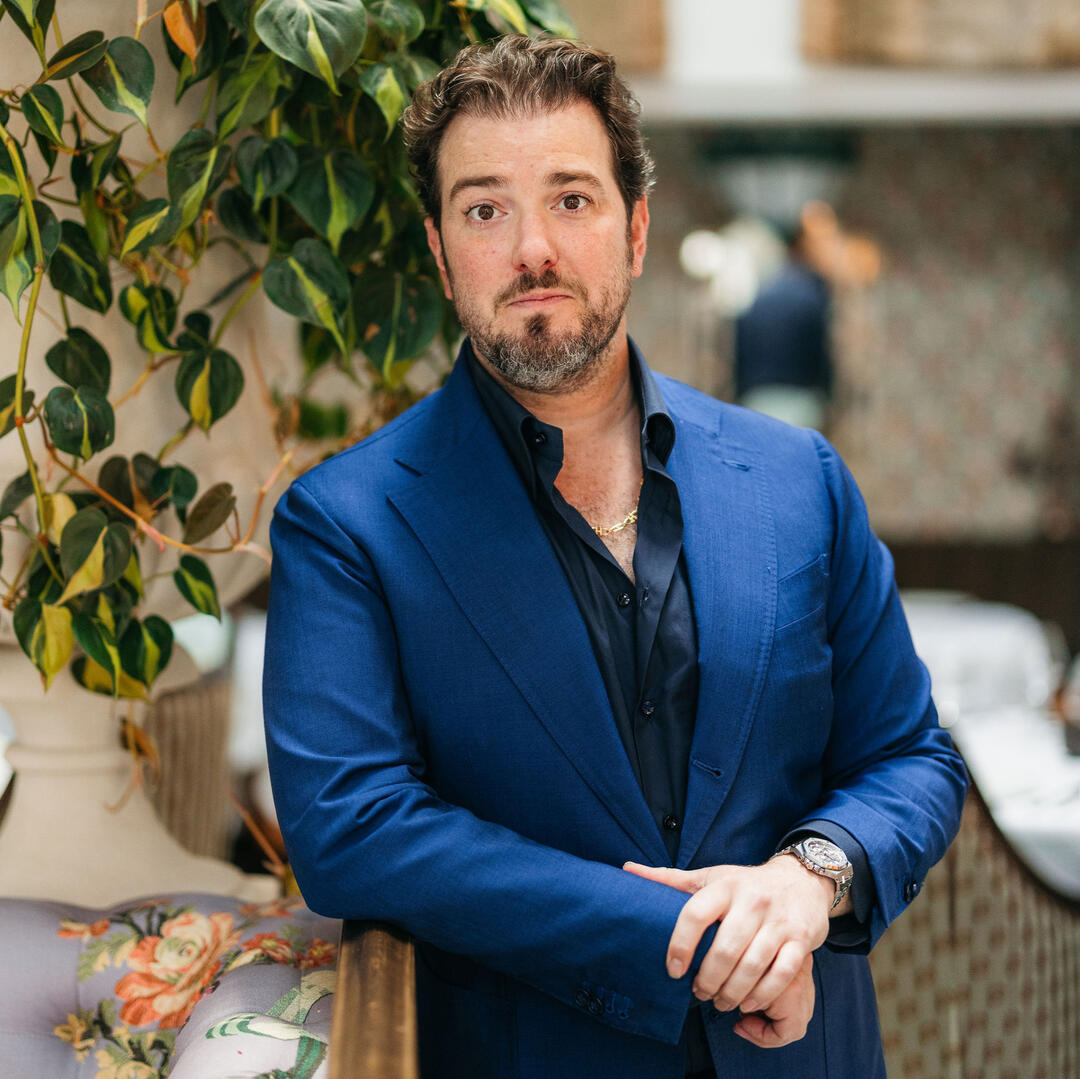 Teresa Gubbins
Senior Editor, CultureMap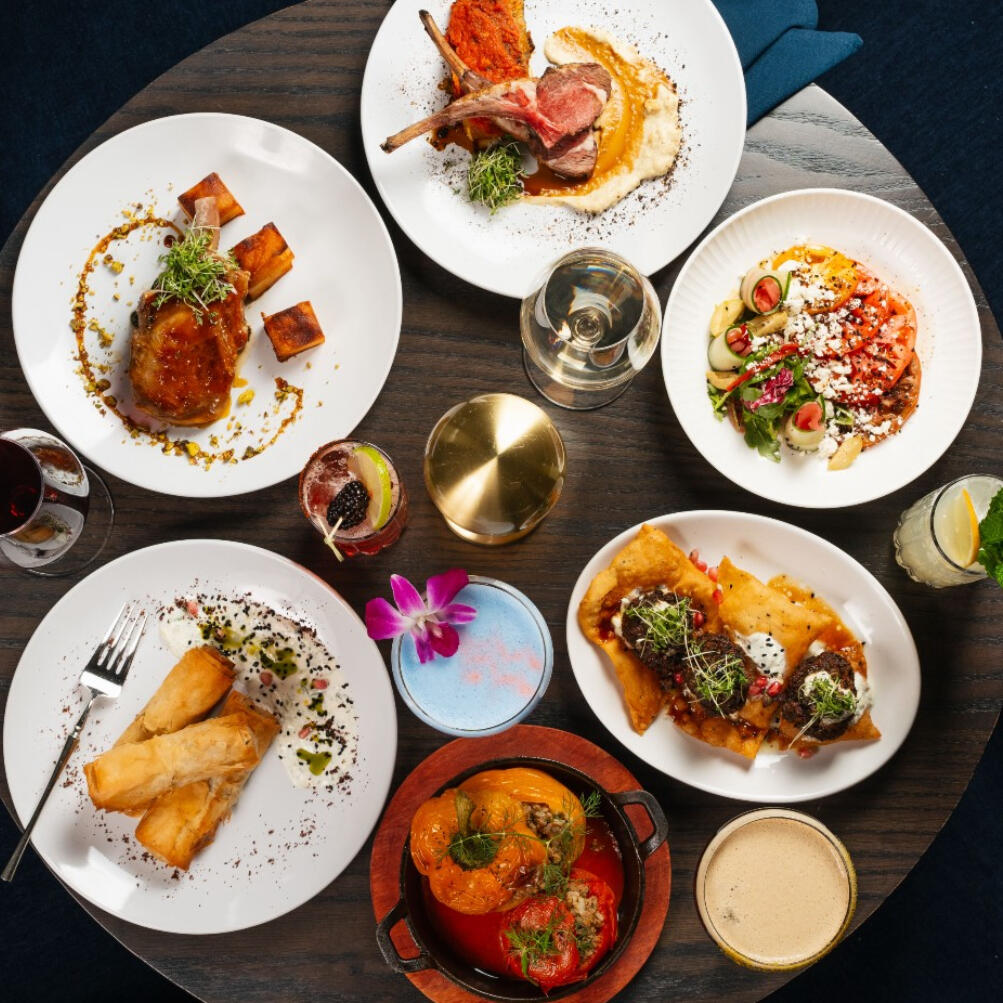 Stephanie Merry
Managing Editor, CultureMap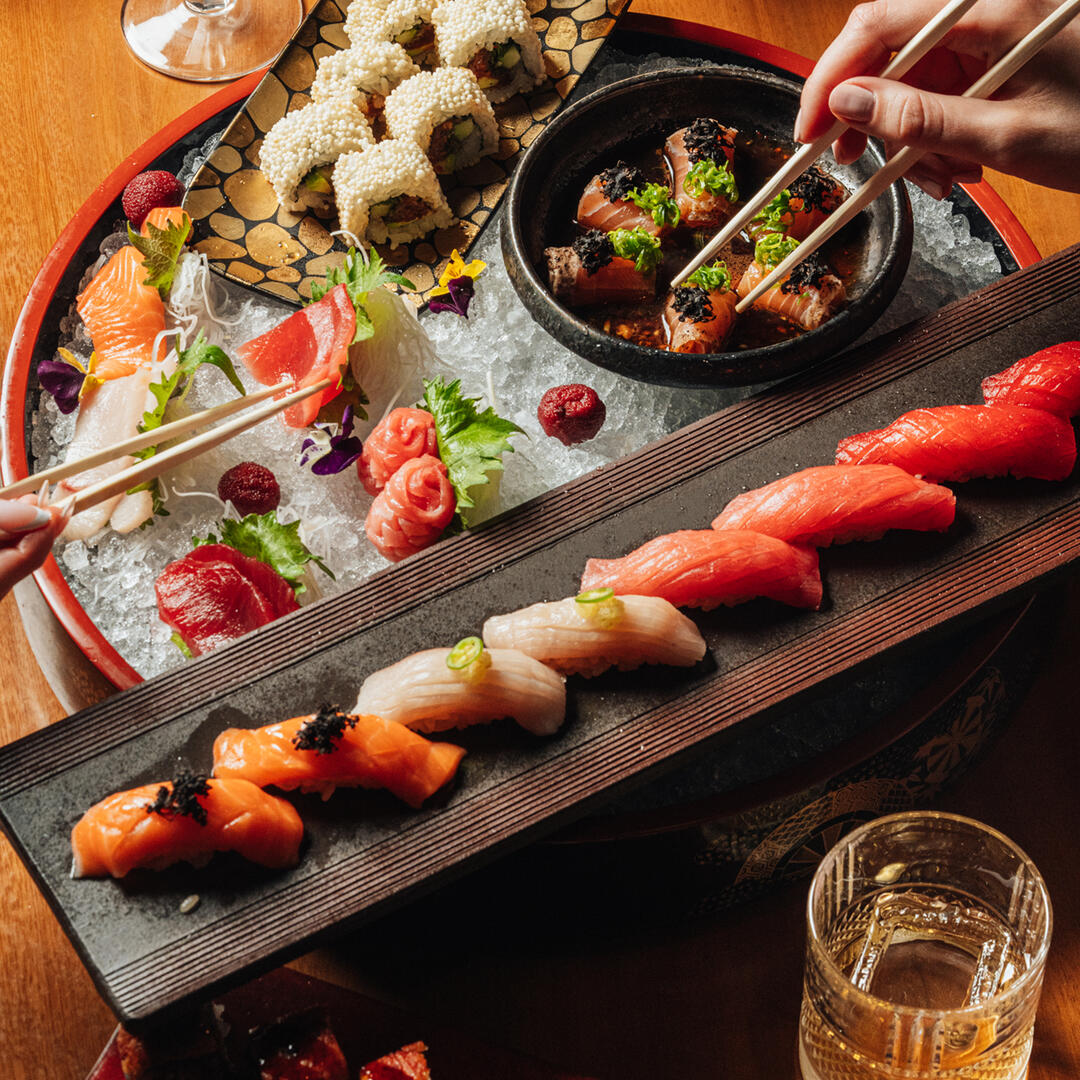 Chef Sarah Hooton
Co-Owner, Hot Box Biscuit Club

2020 Best New Restaurant
Markus Kypreos
Founder/President, Blackland Distillery

2020 Bar of the Year
Mike Hoque
CEO, Hoque Global

2020 Hero Award
Malcolm Mayhew
Contributor, CultureMap Fort Worth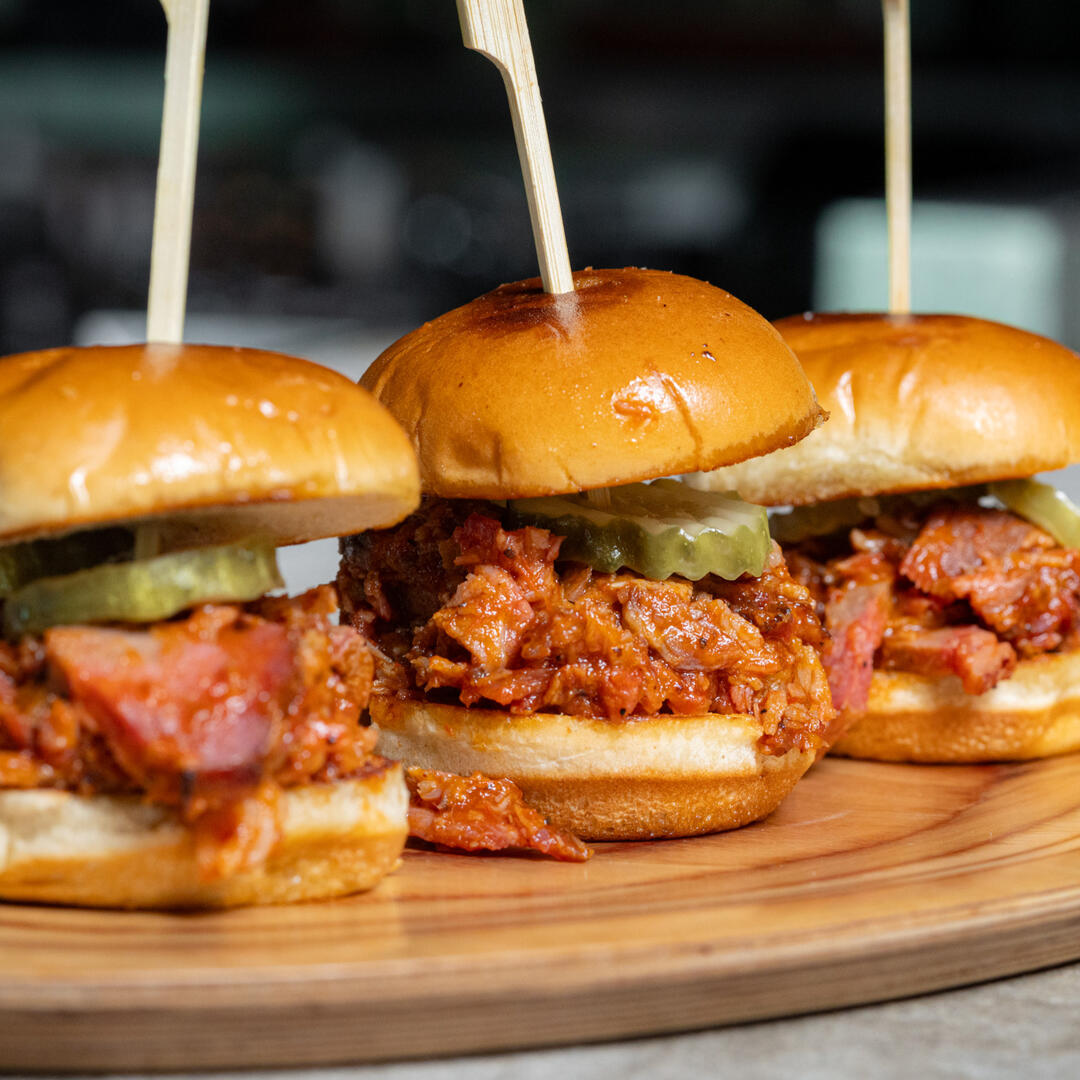 Celestina Blok
Contributor, CultureMap Fort Worth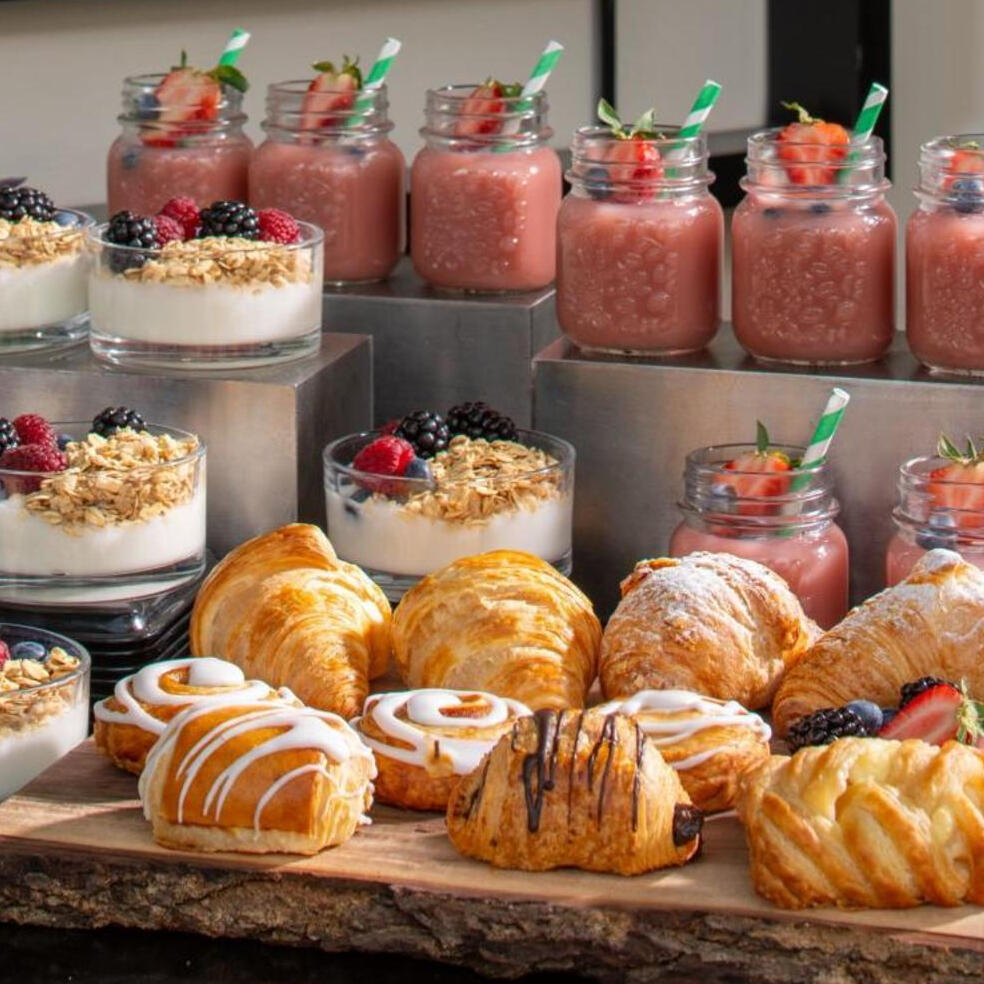 Samantha Calimbahin
Managing Editor, Fort Worth Magazine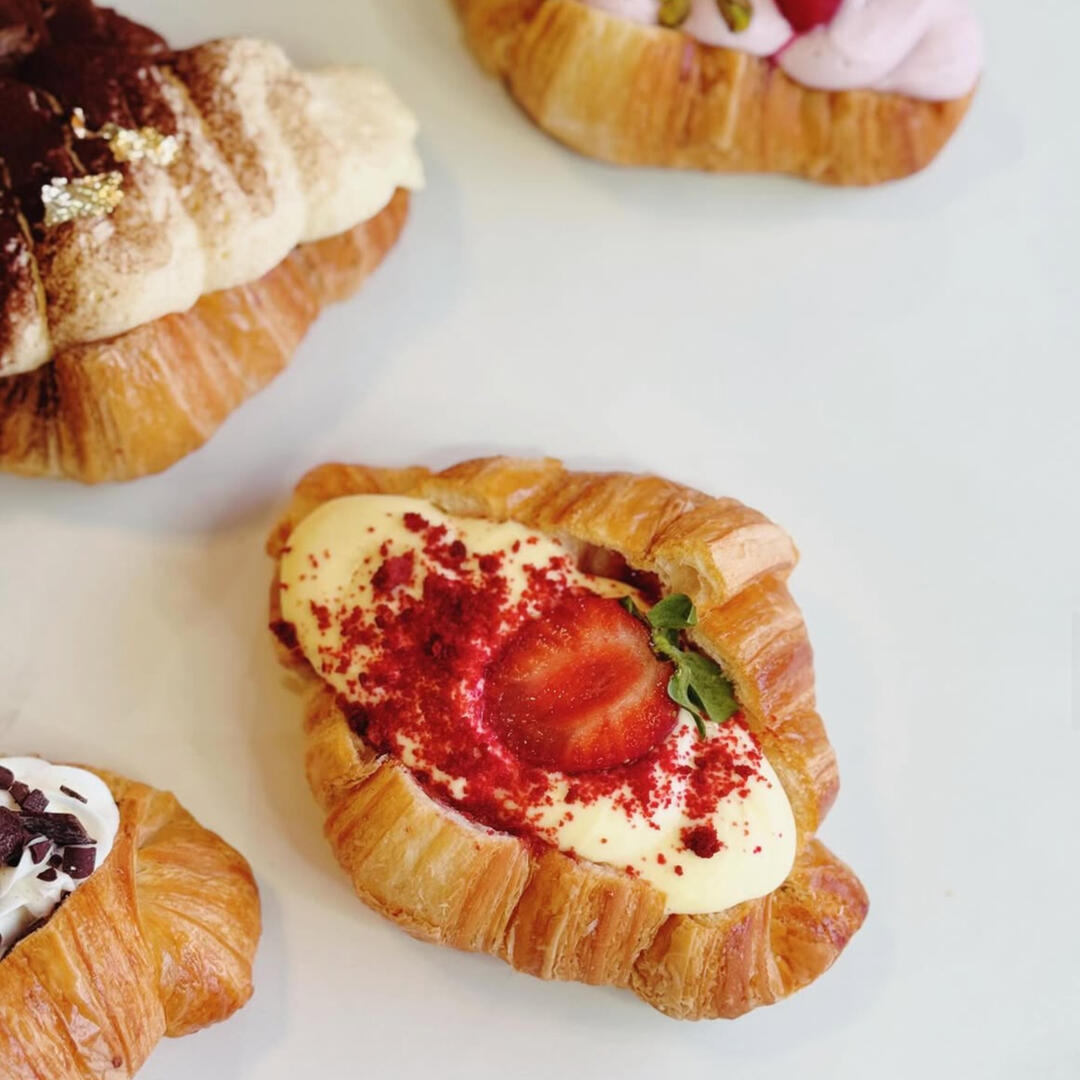 Eric Griffey
Journalist

Connie Bally
Founder, Fort Worth Foodies
Henry Abuto
Chef and Owner, ByWasonga
*
DEEP ELLUM BREWING COMPANY

To show their dissatisfaction with the status quo, the four founders of Deep Ellum Brewing Company set up shop in Dallas' most nefarious neighborhood, and between their big personalities and their bigger beers, they have shown Big D what it's been missing. They chose this place, this location, and this facility for a reason. It's loud, somewhat smelly, always fun, and it changes every day, just like Deep Ellum.
Maestro Dobel Tequila

The artisanal process of Dobel Tequila starts when agave plants are carefully selected and meticulously cared for during their cultivation.

These agaves are harvested when there is peak concentration of sugars and notable agave essences in the flavor. This mixture is slow cooked for 72 hours to extract the sugar, creating the special characteristics of Dobel ultra-premium tequilas.

The fermentation phase is 100% natural. A double-distillation process slowly and carefully removes any traces of the agave plant and achieves the purest tequila.
Stranahan's Rocky Mountain Single Malt Whiskey
Stranahan's Original is a small batch American single malt whiskey, aged in new American white oak barrels with a #3 char for a minimum of four years, before being cut to a 94 proof with Rocky Mountain spring water.

Made with locally sourced grains, Rocky Mountain spring water, and patience, every bottle is a marriage of barrels aged for four, five, six, and seven years.

Non-chill filtered, and 47% ABV for a bold flavor. Enjoy neat, on the rocks, or in your favorite classic whiskey cocktail.

From grain to glass, Stranahan's Original is distilled and bottled at its Colorado distillery, the state's first legal distillery after prohibition.
TOPO CHICO

Topo Chico Sparkling Mineral Water has been bottled at source in Monterrey, Mexico, since 1895. Refreshing and versatile, it satisfies your thirst or serves as a perfect mixer.
Harvest Project Food Rescue

The Harvest Project Food Rescue is a 501(c)3 Non-Profit that was started to fight food insecurity and food waste in the city of Dallas. It is supported and run by volunteers, and with the help of community partners, the organization is able to distribute free fresh produce baskets to hundreds of families a week.

In 2014, the Harvest Project Food Rescue was born from the need to meet food insecurity in many low-income parts of Dallas. In partnership with South Coast Produce Inc., founders Danae Gutierrez and Luis Carrillo started redirecting imperfect produce that would not be bought by grocery stores to undeserved and food insecure communities.

The focus of the food distribution program is to make produce accessible to all families with no requirements or charge.

The Harvest Project helps communities decolonize their diet to live a healthier life and promote a sustainable food system. The organization is dedicated to spearheading city policy and state laws to achieve food justice for all communities.